As all of my regular viewers may have noticed (are there any?) the look of my website has once again changed. As usual, I can't seem to just pick one CMS/Blogging software and stick with it. I usually found some little thing about it that annoyed me. Well, I think I finally found the one I like. I first used Geeklog a few years ago, and honestly that was alright. It just seemed outdated, and the customization inside of posts left more to be desired. It also seemed like the community behind it had left a while ago.

After using that for about 2 years, I changed to Joomla. This was a step up from Geeklog in terms of usability. The administration back-end and plug-ins were very easy to use. However, my major gripes with this software was just that it seemed too bare bones. It seemed that you needed a 3rd party plug-in to just about do anything with the site. It didn't even natively support comments. Comments had to be added with plug-in, and even then, the only good ones cost money. So I used this for a little over a year or so, but honestly, it got frustrating after a while and it discouraged me from using my website. And it's not that I have anything against the software, it's very powerful, it's just that I was looking for something easier and more enjoyable to use.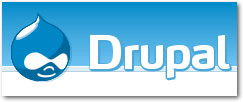 So about a month ago I decided to change my website software once again. Joomla just wasn't doing it for me, and I really didn't want to go back to Geeklog. I had played around with another CMS/Joomla software called Drupal. I really liked this and it seemed like it had a growing community behind it. However, after about a week of playing around with it and messing with templates, I thought I would see what WordPress was like.
Well, I think I finally found the software I was looking for. WordPress seems to be everything I've been looking for and more. It's free, has a large and growing community behind it, and it seems to have the perfect balance between usability and

customization. Writing posts is a cinch whether using the visual editor or an HTML editor. Much like the iphone 'has an app for that,' WordPress seems to 'have a plug-in for that.' Honestly, I kept finding little things I needed to be done that I thought couldn't be done (like redirecting my old article's URLs to new ones in WordPress) and sure enough, there was a plug-in for that. Finding and customizing templates couldn't have been easier. There was no need to search through Google or other sites to find templates, they were all there and hosted at wordpress.org. I am very pleased with wordpress and I think I will be for quite some time.